10 Matches WWE Cancelled From WrestleMania
8. Hulk Hogan Vs. Ric Flair (WrestleMania VIII)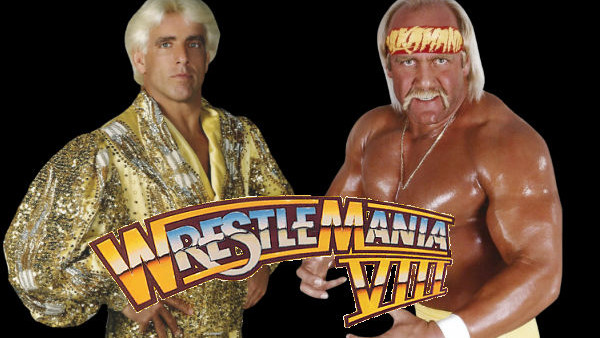 The biggest match stricken from from WrestleMania VIII was Hulk Hogan vs. WWF Champion Ric Flair. Following Royal Rumble '92, this dream match was announced as the main event of WrestleMania - but was cancelled shortly thereafter.
Speculation exists that the company did plan to present this colossal match when it was first announced, but the more widely accepted belief is that, at least since the Fall of '91, the plan had always been to close WrestleMania VIII with Hogan vs. Sid Justice.
As for the reason why? It's likely a combination of factors.
For one, Hogan vs. Flair hadn't been drawing nearly as well as the company had hoped for back when the program headlined several house shows in the Fall. Another belief is that Sid Justice was allegedly promised the 'Mania main event against Hogan as part of the negotiations done to bring Sid into the company during the Summer of '91.
The end result of WrestleMania VIII was a classic title match between Randy Savage and Ric Flair - and a not-so-classic encounter between Hogan and Sid.