10 Matches WWE Cancelled From WrestleMania
4. Bret "Hitman" Hart Vs. Shawn Michaels (WrestleMania 13)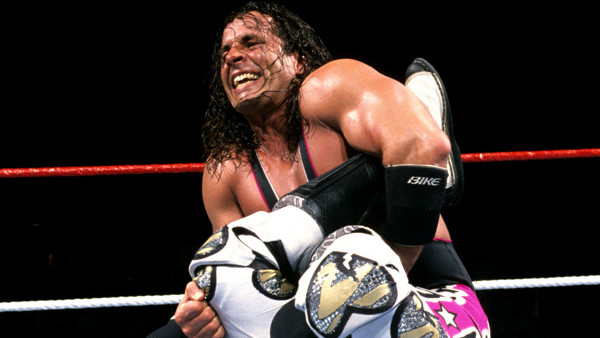 The infamous WrestleMania rematch that took over 18 months to produce between Bret Hart and Shawn Michaels was initially planned for WrestleMania 13.
The plan, laid out by Bret prior to WrestleMania XII, also upon re-signing in October '96 and supposedly agreed to by Vince McMahon, would see Bret lose the WWF Championship to Shawn at XII but gain it back from him at 13. The two would then have a third and final rubber match, perhaps at SummerSlam '97, with Bret "passing the torch" to Shawn.
This plan remained in tact leading up to Royal Rumble '97, but as 'Mania got closer, things changed. This mega-rematch was ultimately cancelled.
Bret vs. Shawn went from being WrestleMania's undisputed main event for the WWF Championship, to a non-title semi-main, to being removed from the card completely.
A controversial "knee injury" kept Michaels out of action for several months, but Shawn claims Vince never asked him to job to Bret at WrestleMania. It's likely that, in regards to the original plan laid out by Bret, McMahon simply changed his mind.