10 Matches WWE Cancelled From WrestleMania
3. Chris Jericho Vs. Big Show Vs. Triple H Vs. The Rock (WrestleMania 2000)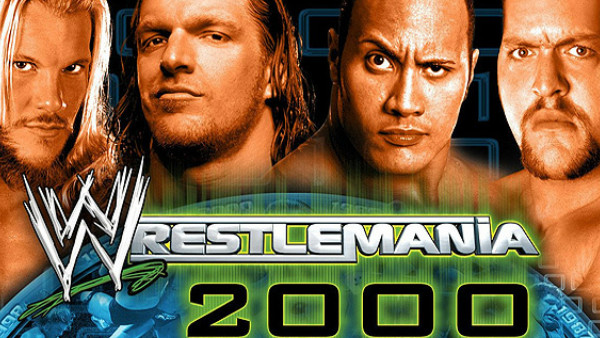 Like WrestleMania 13, the main event of WrestleMania 2000 underwent numerous changes in the months and weeks that preceded the event. Few changes were revealed to the public, but reports had the main event going from Steve Austin vs. Big Show, to Austin vs. Rock, to Austin vs. HHH, to Rock vs. HHH, before finally becoming a Fatal 4-Way. Even after deciding on a 4-Way though, the participants were up in the air.
Once it became clear that Austin would miss the entire year due to neck surgery, plans for the 4-Way began to take shape. Chris Jericho was pegged as an early participant. The WWF even sent promotional materials featuring Y2J to their various partners in anticipation of WrestleMania 2000. These materials also included the event's other headliners: The Rock, Triple H, and Big Show.
Somewhere between late '99 and early 2000, however, Vince McMahon soured on Jericho and removed him from the match. Eventually, Mick Foley was called upon, despite losing a retirement match at No Way Out just weeks earlier, to be the fourth and final participant.