10 Matches WWE Cancelled From WrestleMania
2. The Big Show Vs. Shaq (WrestleMania XXVIII)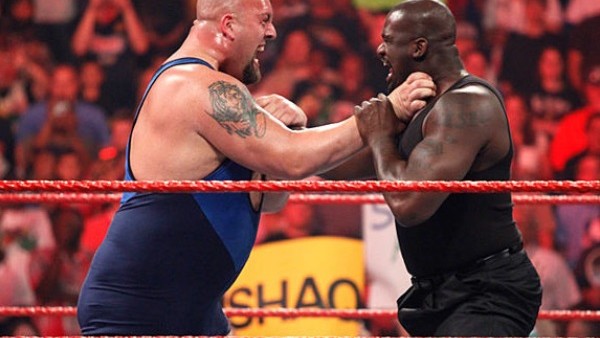 This match could go down as being the only match in WrestleMania history to be cancelled twice.
Rumors have been circulating that the Big Show vs. Shaquille O'Neal match scheduled for WrestleMania in Orlando is in jeopardy. The reasons behind this potential cancellation aren't all clear, but if true, it wouldn't be the first time the plug was pulled on this WrestleMania match.
The original idea to have Shaq wrestle was a mooted follow-up to his gig as RAW's celebrity guest host back in 2009. At the last WrestleMania to emanate from the Sunshine State, the plan was to have Shaq compete against Big Show. Once this news leaked, the match was nixed.
Although Shaq's 'Mania match was cancelled in 2012, the former NBA MVP did participate in the Andre The Giant Memorial Battle Royal at WrestleMania last year. WWE has clearly wanted to book Shaq vs. Show for years now, but only time will tell if it'll ever happen at the Showcase of the Immortals.