10 More Controversial Times Wrestlers Went Off-Script
These wrestlers all binned off the script and eventually made headlines for the wrong reasons!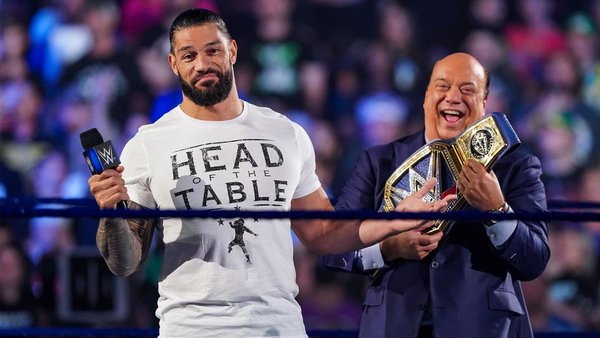 While it is worth pointing out that there are actually a few performers out there who genuinely excel when handed a script to memorise for an incoming TV taping, for the most part, few would argue with the vast majority of workers out there today largely benefitting more from an unscripted work place.
But that's not to say that every single spur-of-the-moment quip or unexpected call-out ultimately sets the world on fire or paves the way for a big ol' pat on the back from a wrassler's employer. In fact, there have been a great many instances over the years when deciding to diverge from the scripted path has either led to the wrong sort of headlines being generated, a star getting punished for their impulsive actions, or a company's policy on ad-libbing being altered for the worse.
From The Best in the World igniting an All Elite war in their bid to defend themselves, to some stars seizing the moment to take aim at a truly baffling decision from up top, these are a few more of those unscripted beats that kicked up a storm in the wrasslin' world.
10. Ric Flair's Controversial Unscripted Promo Leads To Vince McMahon Banning Them - WWE Raw, 2004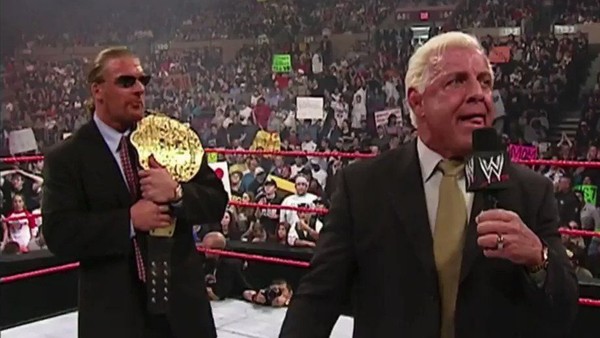 Trying to get The Nature Boy to stick to a WWE script is something the company were evidently still struggling with as recently as August 2020. But what you may not be aware of is that Ric Flair's penchant for doing whatever the hell he pleased when equipped with a live mic actually had a rather seismic impact on the WWE landscape as a whole.
Jumping back to 2004, Flair went out of his way to cut a pretty disturbing promo that involved him bragging about his unfiltered antics with "virgins" when taking aim at Randy Orton inside of Madison Square Garden. On that night, though, Vince McMahon's company were playing host to a number of corporate sponsors, leading to the former boss understandably losing his mind over Flair's improvised line.
And as WWE writer Brian Gewirtz eventually revealed to AdFreeShows, said incident ultimately led to McMahon wanting greater control over what tumbled out of his wrestler's mouths (H/T WrestlingInc):
"There might have been an incident in Madison Square Garden once when Ric Flair went off script that got Vince a little heated about what he had said and said, 'Dammit, from then on, I need to know what every single talent is going to be saying going out there,'"
And the rest was sufferin' succotash history...