10 MORE WWE Wrestlers Who Are Almost Unrecognisable Since Debuting
It just goes to show, you can always change!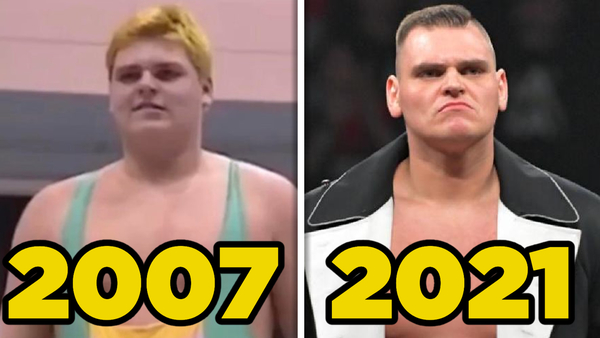 The world of professional wrestling goes through more changes than the costumes of a Las Vegas showgirl.
In order to maintain relevance or even get over with fans in the first place, wrestlers need to keep on their toes, adapting themselves and their gimmicks so as to keep it fresh. Sometimes this works, and sometimes it doesn't, but it's a lesson that every in-ring performer needs to understand.
WWE is home to plenty of wrestlers who have adhered to or fallen victim to this. Across long careers, it can be easy to watch as someone's gimmick, attire, or even bodies change entirely, leaving behind the performer you once knew and becoming someone else entirely. There's a satisfying pleasure to seeing just how far someone has come in their appearance, and in an industry where your look is integral, you'd better believe there are some great examples.
So, since ten alone wasn't enough to scratch the surface of this one, let's take another look at which current WWE wrestlers have changed entirely, for better or worse...
Once you're done be sure to check out the original article here, in case you want to see even more wrestlers who have shed their skins in surprising ways.
10. MVP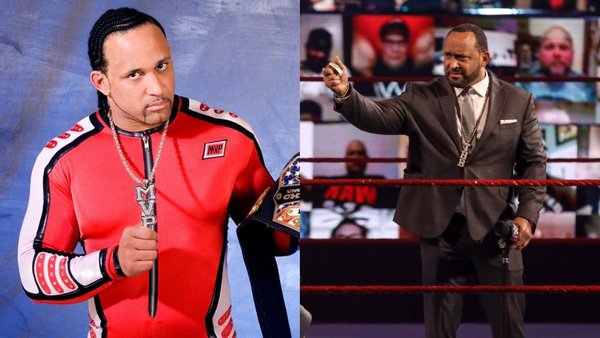 Montel Vontavious Porter had a career trajectory no one saw coming. His early days as a regular mid-card champion looked set to keep him busy for a while, with the promise of main event status looming. But things didn't go that way, and after a long hiatus from WWE, he's now a completely new man.
It's easy to see just how much his look has matured, as his initial run had him looking like a confident, if somewhat goofy, show-off, complete with a brightly coloured jumpsuit and bling. His outfit and general energy displayed an aura of vibrancy and eye-catchiness that screamed arrogance, which was right on the money for his gimmick.
Nowadays, you're more likely to see the man strutting to the ring sporting a cane and wearing a suit which you'd need a bank loan to afford. Besides his wardrobe changes, MVP also no longer sports his iconic braids or pencil beard, favouring a short and simple haircut and beard instead.
Overall, he's gone from an arrogant looking tool to a powerful looking businessman, and we all know the business he's in.