10 MORE WWE Wrestlers Who Are Almost Unrecognisable Since Debuting
9. Jinder Mahal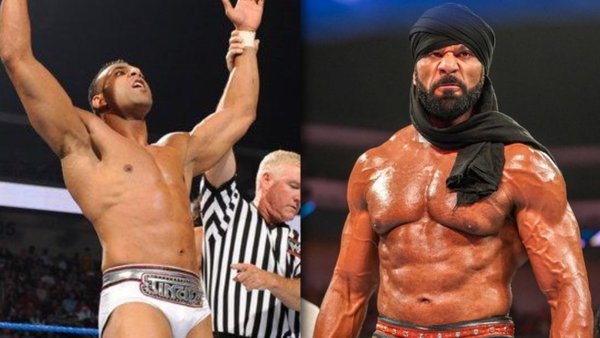 It seems 3MB have a knack for reinventing themselves. So let's hold onto hope that Heath is going to pack on some bulk and win a world title soon.
Bringing up Jinder Mahal, the former WWE Champion (which is still hard to write), is far more likely to encourage groans of frustration than anything else. But, while it's easy to point towards his failings as a main event star, there's no denying the massive amount of respect he deserves for transforming his body.
Mahal's WWE debut saw him working alongside The Great Khali and didn't turn many heads. His in-ring performances were average at best, and he didn't have the most compelling look. He was in good shape, but did not stand out when compared to the far more impressive members of the roster.
Nowadays, Jinder is not the same man. Sure, his in-ring performances aren't any more exciting, but in the looks department, he's on another planet. With one of the buffest physiques in the company, some long hair and a bushy beard, he sports a far more imposing and intimidating aesthetic.