10 Most Disappointing Nights In WWE History
That... sucked.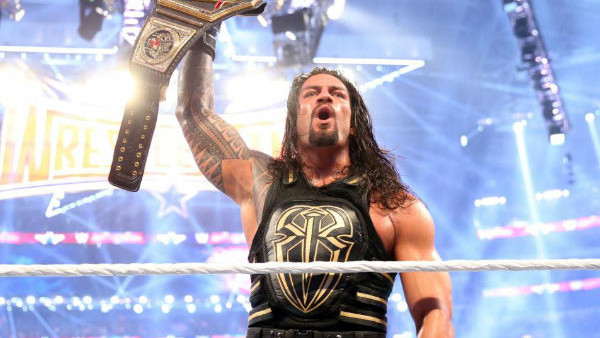 No wrestling show will ever satisfy us 100%. If we didn't know that already, we certainly do after watching this week's Monday Night Raw 25th anniversary special.
Next to most episodes of WWE's flagship weekly broadcast - indeed, next to most of its specials - this would have been a more than serviceable effort. Shawn Michaels, Undertaker and (a mute) Stone Cold all made rare appearances, with John Cena humiliated - in front of Jimmy Fallon - by Elias.
But our expectations going into the evening's entertainment were simply too high. Speculation that the Deadman was in Manhattan to set up a WrestleMania 34 retirement match, coupled with wild rumours that Hollywood stars Rock and Batista were in town, meant that everything else seemed somehow underwhelming by comparison.
In a way, WWE is as much to blame as we are. They spent weeks selling the idea that this would be the biggest extravaganza in the show's quarter-century on air. After a billing like that, they can't really blame fans for walking out with a sense that they hadn't got their money's worth.
It won't be the last WWE night to disappoint, though, and it certainly wasn't the first...
10. WrestleMania 25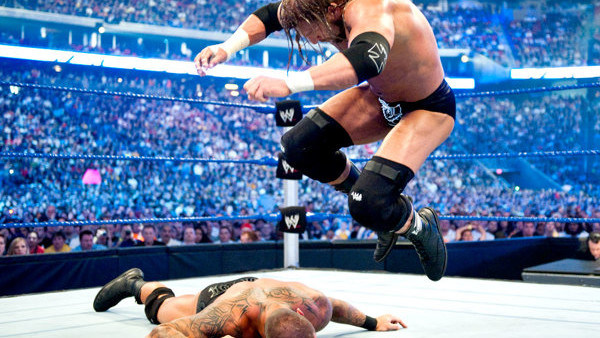 Triple H and Randy Orton took each other places no pair of WWE wrestlers have ever ventured before in the build-up to their WWE Title grudge match at WrestleMania 25 (namely, Randy's family "home", which he shared with his "wife").
For most fans, this storyline stopped being a tired rehash of a feud we'd already seen countless times before, and morphed instead into something interesting, when The Viper knelt over an unconscious Stephanie McMahon and gave her a gentle peck on the cheek, while HHH watched on in handcuffs.
After a scene like that, there was absolutely no way these two could resolve their differences in anything other than an Unsanctioned, No Holds Barred, Extreme Rules Elimination Chamber. With machine guns. And grenades.
So what did WWE do? That's right: they gave us a middle-of-the-road singles bout, whose most violent sequence involved a low-blow and a Pedigree. Regardless of how good 'Taker-Shawn was in the night's third-to-last encounter, that was WrestleMania 25's go-home memory - and it sucked.