10 Most Disappointing WWE Matches Ever
3. Brock Lesnar Vs. Randy Orton (SummerSlam 2016)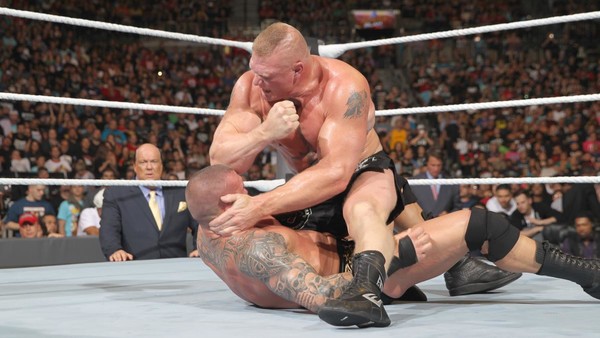 This was, albeit a few years later than they would have liked, a dream match for many of the fans who watched Lesnar and Orton grow into two of WWE's biggest post-Attitude Era stars in the early 2000s.
Despite the months of build - the encounter was announced while Lesnar was off preparing for his return to the Octagon in the spring - it ended up falling way short of expectations, and not just because of its weak, gruesome, and confusing finish.
Instead of being presented as an equally (or at least comparably) dangerous proposition, Orton found himself booked in a classic Lesnar suplex-heavy squash match, seeing his offence limited to a few moves in the early going before the Beast Incarnate took control.
An outlier in Lesnar's otherwise exemplary collection of terrific SummerSlam matches.