10 Most Punchable Faces In Wrestling Today
9. Austin Theory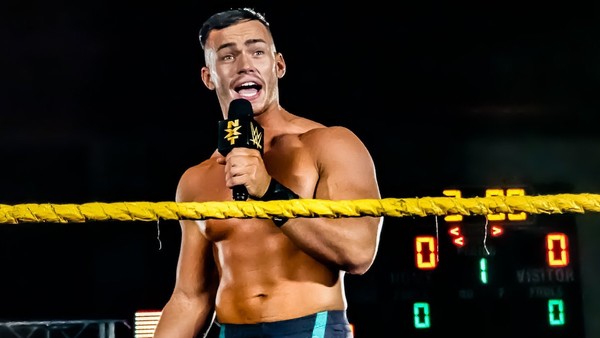 It's possible Austin Theory simply has a tendency of falling in with the wrong crowd. He was briefly managed by Zelina Vega and bolstered his heel credentials by chasing the immensely likeable Street Profits. He was then a disciple of Seth Rollins during the former Shield man's whiniest period, and while that run didn't last long, he got his smug little face out there for a while.
His longest-running angle has been as part of Johnny Gargano's The Way stable on NXT, and Theory excelled as the former champ's smirking sidekick. You can't help but respect Gargano for his years of brilliant work - accordingly, you'd take your ire out on the gobby young lad to his right.
Theory recently debuted on Raw, and what was his first act? Attacking the beloved Jeff Hardy, before posing over his slumped body, flashing that infuriating grin.
He's keenly building heat in his downtime, too, posting selfies with the downed Hardy on Twitter. He's putting in the hours, and that's commendable. We can't wait to see him get knocked out.