10 Moves WWE Superstars Don't Do Anymore
Brock Lesnar always had MMA tendencies...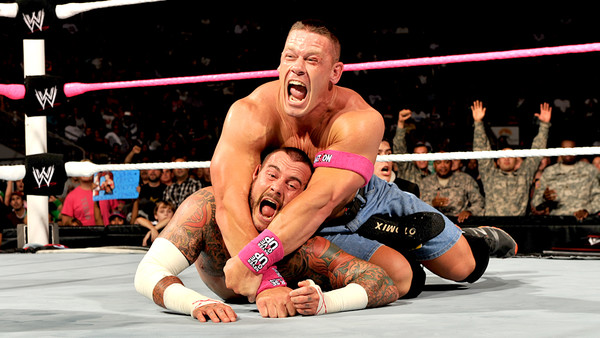 By his own admission, John Cena doesn't have a whole lot of moves, and he's unlikely to be compared to technical wizards like Dean Malenko, Kurt Angle or Ricky Steamboat.
Cena relies on a small nucleus of moves to get him through matches. His Attitude Adjustment, STF, a hip toss, flying shoulder block, spin out Powerbomb, top-rope leg drop and, latterly (or comically, depending on one's point of view), his new 'Lightning Fist' are all he really uses. It wasn't always that way though.
Fans may remember that Cena dabbled with a springboard variation of Steve Austin's Stunner several years ago. Whilst that was definitely a short-lived experiment, he once had a signature move that wasn't. It was part of all his matches, but it's since been shelved. Maybe someday Cena will perform it again for a little trip down memory lane.
There's no reason why not, because his move wasn't scrapped for obvious reasons. It wasn't that dangerous, didn't only exist for one feud and was workable on pretty much all shapes and sizes. The same can't be said for some of these...