10 Observations From Attending WWE SummerSlam 2016 Live
8. Miz-Takes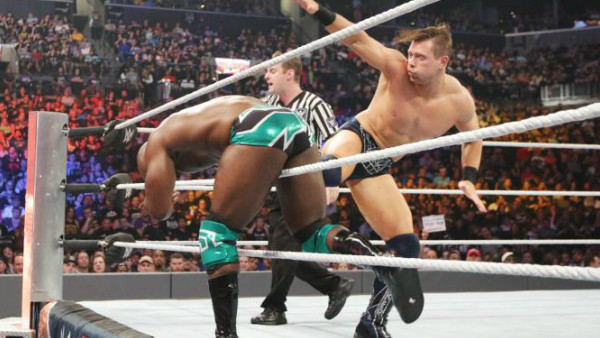 Every WWE match follows a specific formula. In the beginning, the babyface outperforms the heel, just to remind everyone why they're cheering for him. Then, the heel turns the tide by either cheating or getting lucky, putting the face out with one particular move. The heel works the face over for a bit, but then the face makes a comeback, bumping the heel three times in a row. Then the false finishes start.
One notable (and very rare) exception to this formula came at SummerSlam in the Intercontinental Title match. The undermining of Apollo Crews continued as all of his early offense was cut out - The Miz attacked him from the get-go and they went straight into putting the heel on top. As a result, fans were even less likely to get behind Crews, whose terrible booking has become more frustrating than ever.
At just under six minutes, the match was the shortest on the entire card. Though Crews had some exciting offense after he made his comeback, nobody was surprised when The Miz beat him to retain the title. After all, if WWE was concerned with making him look good, they'd have let him have a regular match.