10 Potential AEW Feuds For A Returning Kenny Omega
9. Jon Moxley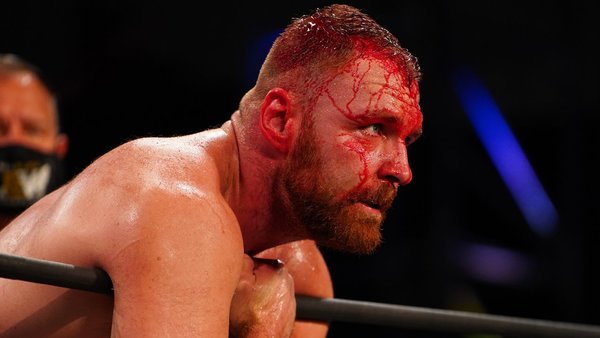 The AEW World Championship rivalry that saw Kenny Omega face off against Jon Moxley became very heated and personal. The now iconic Winter Is Coming episode of Dynamite that debuted Sting in AEW also had the scandalous title change that saw Omega turn heel on Moxley before scarpering off with Don Callis. The heel turn felt like a proper transgression given how much AEW values big title matches.
The switch also garnered even more support for the pandemic hero Jon Moxley, who guided the company through the difficult conditions of 2020. Unfortunately, the pay-off to the blood feud was the anti-climactic Exploding Barbed Wire Deathmatch at Revolution 2021. Despite most of the match being able to live up to the violence promised by the stipulation, the severe lack of an explosive ending undermined the feud quite significantly.
The two former world champions would be eager to craft a more emphatic conclusion to their rivalry, especially now that Moxley holds the interim version of the title. Even if it is for one title defense, Moxley being able to fix the injustice of losing his first championship to Omega would be the type of long-term storytelling that AEW has often been praised for.