10 Reasons Trish Stratus Was WWE's Best Diva Of All Time
History maker, respected and most importantly a marvel in the ring.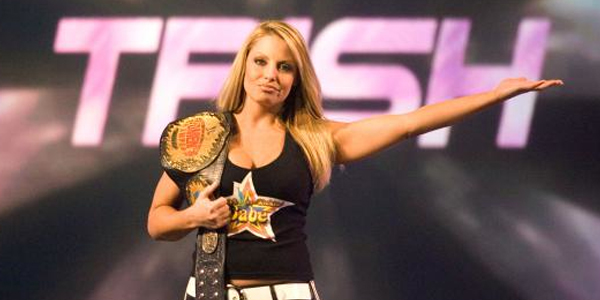 Trish Stratus was one of the best female workers to ever compete in WWE. Combining beauty, skills and ambition, Trish came in like a breath of fresh air at a time when Vince McMahon's company needed a new woman to take the reigns of the women's division. Trish was the best choice to fill that spot and when she did, she changed everything. Trish looked the part and fans believed in her: whether she was running babyface or heel, the crowd appreciated what she brought to the table. Nobody worked harder than she did and no one was willing to do more than she was. She knew what it took to succeed and she made the most of every opportunity. Trish did what no other woman could quite do before her; she got over as both a credible performer in the ring and as the face of the Divas division. In short, Trish did it all during her WWE run and when she hung up the boots, she did so while still being on top. That is quite the accomplishment for any talent, as a good number of WWE Superstars are not able call their own shots on the way out the door. Yet, Trish not only went out with her head up, she left behind a legacy that has been unmatched and will likely remain unequaled for many years to come. And to suggest that she is the greatest ever Diva is a far easier prospect than suggesting why she isn't...