10 Reasons Why The 2019 Royal Rumble Will Be The Best Ever
10. The Mea Culpa In Action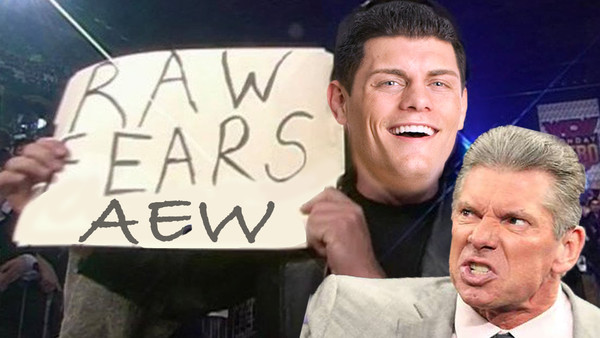 Ratings are falling because the TV product is subjectively terrible and objectively pointless - or, at least, disposable.
Those disengaged from it have naturally avoided the house show circuit: why pay for free garbage? The McMahon family has acknowledged the malaise on television, and promised to reverse course - but jaded talent has reacted as incredulously as fans to this apparent mea culpa, threatening to leave in not inconsiderable number. Meanwhile, as if finally beholden to the laws of narrative, competition to this sleeping giant looms in the form of an ROH newly minted from the departures of the Elite, and of course the Elite themselves - who have thus far marketed AEW as a sort of talent dreamland in which the creative spirit of the Indies is backed by money comparable to WWE.
Same money, significant morale upgrade. Double or Nothing, indeed, especially to the tag acts, like The Revival, that never headlined in WWE even before this new paradigm shift. All of which leads to Phoenix, the sight of Sunday's Royal Rumble. Money is no longer a bargaining tool exclusive to WWE, nor, given widespread backstage unrest, is it enough. Glancing at that card, WWE has seemingly recognised the need to update the brochure.
Looking at it in depth...