10 Reasons WWE Fans Should Be Worried About The Women's Revolution
8. The Kabuki Warriors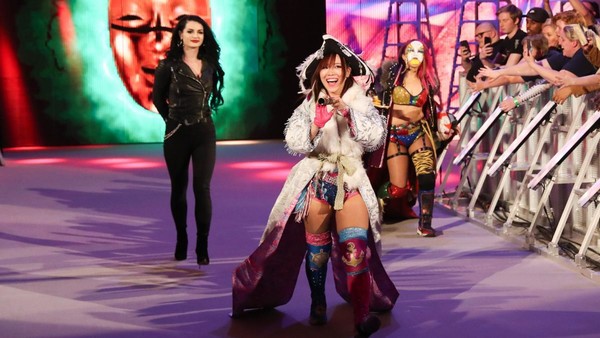 The Kabuki Warriors may be something of a makeshift tag team but that shouldn't stop them being a highlight of weekly television.
Asuka's aura has taken a bit of a battering since the end of her undefeated streak but she remains a joy to watch and one of if not the best worker on the women's roster.
Kairi Sane was a regular highlight of NXT. She has an adorable pirate gimmick that verges on cutesy but her dazzling moveset was also vicious enough to believably take down dominant NXT monster Shayna Baszler for an NXT women's title victory.
The pair have been given a manager, Paige, who helped kick start the whole Women's Revolution thing in the first place. A manager who is over with fans, or was when when she was regularly on TV, and even had a biopic about her career in cinemas recently. You would think WWE might want to capitalise on some of this stuff. Somehow, for all their assets, The Kabuki Warriors can't get a look in on WWE television.
Somewhere, in some alternate universe, The Kabuki Warriors have already wrestled a series of tag classics against Sasha Banks and Bailey. Speaking of whom...