10 Recent Times Wrestlers Went Too Far
Floppy floppers, backstage brawls, Twitter controversy, and everything in-between...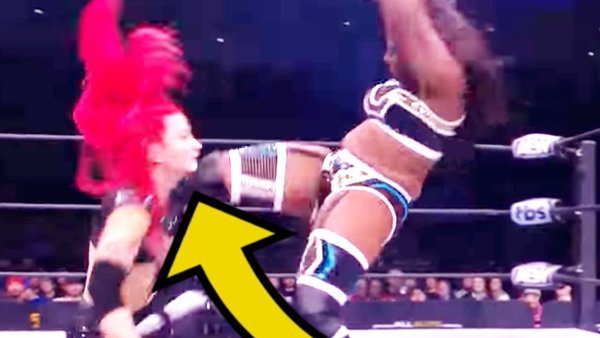 2022 has quite simply had it all, hasn't it?
Celebrated rivalries and masterclass performances in-between the ropes. Shocking jumps from one high-profile promotion to another. Jaw-dropping falls from grace. And enough crowd-popping returns, upsets, and emotional milestones to guarantee the last twelve months won't be forgotten any time soon.
Yet, for all of the good that has tumbled out of wrestling in recent times, there has still been the odd inevitable moment of unwanted controversy and limit-pushing unleashed by some of the industry's most notable stars.
Now that's not to say that attempting to pull off an "edgy" development in-between the ropes or grabbing folks' attention via a close to the bone promo is always a bad thing - sometimes it can lead to genuinely gripping TV, as 2022 has proven time and time again.
However, these performers dialling up the physicality to the extreme, trying to solve their problems through shoot brawls backstage, and letting loose pretty controversial Twitter takes all sit as recent moments that either felt too excessive or just straight up foolish in the minds of fans and management alike.
So, let's floppy flop to it...
10. Andrade El Idolo Tries To Get Fired Through Backstage Physicality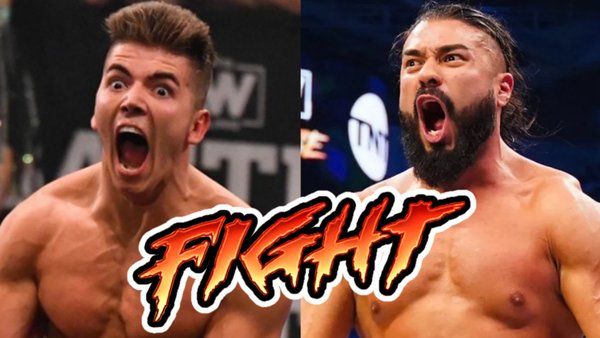 After an opening stretch of life in the wrasslin spotlight that rarely saw even a flicker of backstage tension, 2022 has delivered more AEW drama behind the curtain than Tony Khan ever likely imagined was possible in just one year.
And on more than one occasion over the last twelve-months, as this list will highlight, said locker room pressure has risen to the point of genuine physicality.
The most recent case of shoot combat pulling focus away from All Elite programming involved Andrade El Idolo and Sammy Guevara locking horns on the back of a Twitter feud in October.
With Andrade first noting how Guevara had apparently complained over being hit by him too hard in the ring, Guevara soon clapped back online, setting the stage for things to get ugly backstage at a Dynamite taping, and a verbal altercation soon becoming physical.
Now, it's become pretty painfully obvious that El Idolo is doing everything in his power to earn a firing from TK's promotion. But attempting to do so via unprofessionally brawling backstage and repeatedly taking shots at the folks paying your wages isn't exactly the strongest way to sell yourself to the opposition.
Simply put, it's a bold strategy, Cotton. Let's see how it pays off for him...