10 Surprise Comeback Predictions For WWE Raw's 25 Year Celebration
9. The Rock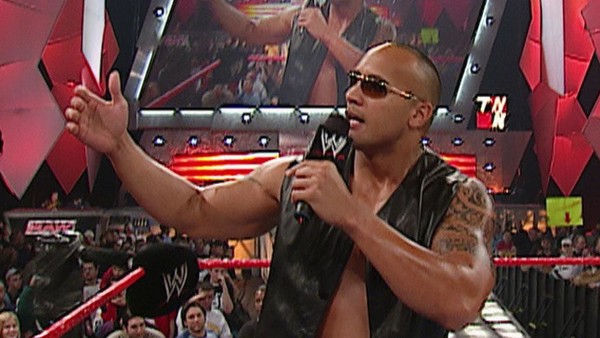 'The Great One' is an obvious outlier on current trailers for the broadcast, notable for his absence amongst the biggest names from the biggest era in the history of the show. As a result, he also seems the most logical surprise.
As an advertised headline attraction, Stone Cold Steve Austin adds gravitas, whilst appearances from The Undertaker and Shawn Michaels round out a perfectly serviceable headline crew for one of the biggest nights of the year. The ability to release those names in advance has freed the company up to keep The Rock as a genuine shocker, particularly if he turns up in front of the relatively tiny audience in the Manhattan Center. Or better, helicopters his way across town to Barclays, exactly as a Hollywood megastar and 'Most Electrifying Man In All Of Entertainment' is won't to do.
An side-eyed endorsement of Roman Reigns for the following Sunday's Royal Rumble would provide a humorous callback to 2015's Philadelphia disaster, too. Especially if he then floors 'The Big Dog' with a Rock Bottom a receipt for the boos he endured at the climax of the contest.