10 Surprise WWE Returns That Immediately Transformed Title Matches
Card Subject To Change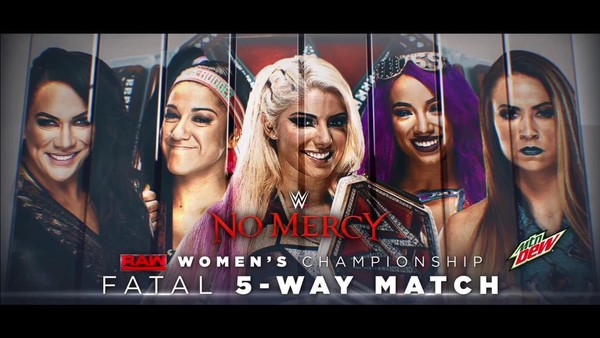 Keen to risk hearing the boos that echoed through Brooklyn's Barclays Center upon her mere presence backstage at SummerSlam, WWE elected to bring Bayley back in front of a San José crowd that last saw her shockingly dethroned by current Raw Women's Champion Alexa Bliss at April's Payback supercard.
Though the response was nothing in comparison to the rapturous celebrations her Battleground 2016 soft-launch generated (nor, for that matter, any of her appearances since departing NXT for the main roster) it was at least positive enough to ensure that the announcement of her inclusion in Sunday's multi-Woman championship clash was greeted by hollers of disdain.
Wrestling has always benefitted from the element of surprise, but it can be a difficult art to master when the stakes are high. Fans invest hugely in title matches and/or layered storylines, and the abrupt inclusion of a new character can dislodge that somewhat, even if the returnee is raucously popular or furiously despised.
A brave booking technique when done well, there has at least been a precedent for the concept having some success. Handled with care, certain late arrivals have contributed well to their newfound situation, acting more as a satisfying bolt out of the blue rather than a blundering bombshell.
10. Vince McMahon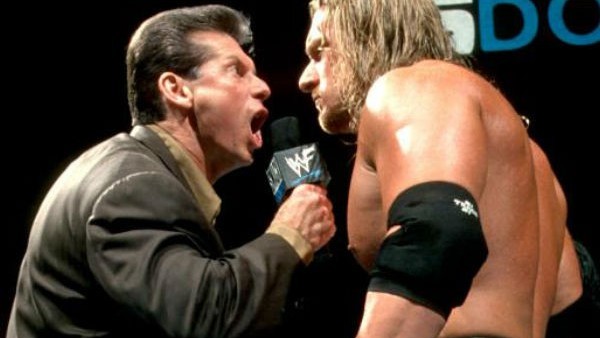 Though it signified the end of Vince McMahon's 'lifetime' banishment less than three months after he'd agreed to stay off television forever, Triple H's grandstand challenge to the Chairman on the fourth ever episode of SmackDown crafted a memorable battle that saw McMahon presumably live out a lifelong dream he never thought possible.
Far from some of the many disgraceful ego trips from both his son and daughter, McMahon took an unabashed sh*t-kicking by his top guy and future son-in-law, only to escape as WWE Champion after Stone Cold Steve Austin planted 'The Game' with a Stone Cold Stunner.
Jaw-dropping enough to have Vince even challenge for the gold so early into Triple H's first ever reign, it was even more flabbergasting to see the company's owner hold the strap aloft as the show went off the air.
To his credit, McMahon relinquished the title at the first opportunity, vacating it on the following edition of Monday Night Raw to put it up for grabs in a Six-Pack Challenge at the following Sunday's Unforgiven pay-per-view. As if to peek into his subconscious first though, he revealed the title from within his suit jacket. Revelling in the fleeting moment, it was clearly a scene he'd played out in his head before.