10 Surprising Superstars With No Place In Triple H's WWE
9. Nia Jax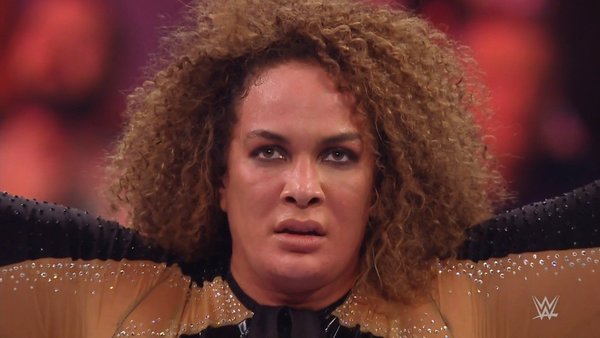 A lot of things that should have worked about Nia Jax completely didn't.
For the duration of her several-year run with WWE, she never shook a number of less-than-complementary tags about the quality of her work, her ability to portray a pro wrestling staple and a trail of injured opponents she left in her wake.
The brief highs only accentuated the lows - gripping wars with Bayley in 2015 and Ronda Rousey in 2018 shone lights on possibilities that otherwise went unfulfilled and ceilings that couldn't be consistently reached. A loaded women's division was always light on monster heels and/or layered sympathetic babyfaces, and Jax struggled to project in both roles. And it's likely Triple H remembers all of this.
'The Game' was in the middle of his creative peak in NXT when he helped launch her character on the black-and-gold brand, but the show didn't suffer or stumble without her following her move to Raw. In contrast to the system failing so so many in Vince McMahon's final years, Jax's entire stint - outside of a just passable odd couple run alongside Shayna Baszler - felt like a shared failure. There's evidently much for Hunter to revisit in his new role, but investing in 'The Irresistible Force' all over again just doesn't feel like something he'd be prepared to try.