10 Surprising Superstars With No Place In Triple H's WWE
8. Austin Theory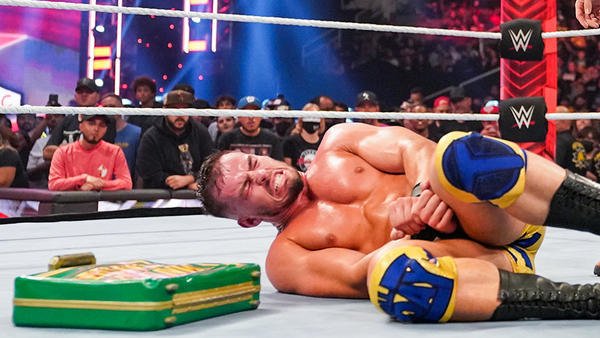 Austin Theory is somehow currently being buried and featured at the same.
Coming up short in just about every match and/or physical exchange he has in the company, the former pet project of Vince McMahon hasn't looked much like a winner since the former chairman resigned in disgrace. But what side of the line is he landing with Triple H?
Like just about every character on the roster, Theory is in a stronger position than he was prior to the power switch. 'The Game' books and plots logically even if some of his stylistic choices aren't for everybody, and the current Money In The Bank briefcase holder is at least losing as part of a story rather than because he's cursed by the case.
But this faint praise is faint for a reason. The losses have stacked up rapidly, and have been compounded by multiple cases of him being humiliated by all and sundry. Even when full-timers like Kevin Owens and Johnny Gargano aren't putting him firmly back in his place, special guests such as Brock Lesnar and Tyson Fury are being permitted to merk the absolutely sh*t out of him.

He's too young for all of this to be slipping through his fingers. But this specific run wasn't 'The Game's to start with, and it's not one he's looked that fussed about picking up.