10 Tallest Wrestlers Ever (And How Giant They Really Were)
9. André the Giant €- 7'0''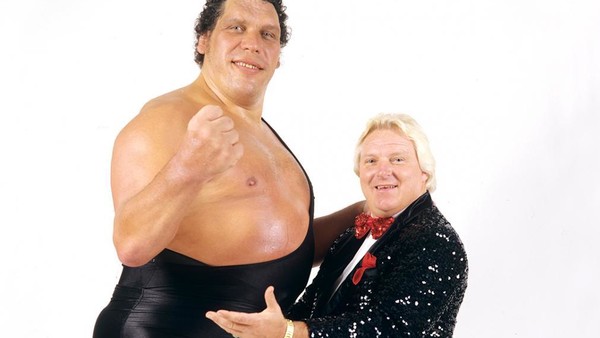 Perhaps the most famous big man of all time, André the Giant ranks in just ninth place on our list, but for good reason. Throughout his career, André was billed at 7€'4"€. Back in the day, this was entirely believable, as there were few other guys who could hold a candle to André in terms of his vertical size.
However since then there have been various comparisons and analyses carried out, all of which suggest that this was pro wrestling embellishment working at its finest. For starters, Vince McMahon allegedly had André stand on a step when conducting interviews €- a rumor that this clip does little to refute. Furthermore, his famous photo next to 7€'1"€ Wilt Chamberlain makes this aforementioned billed height a little too hard to believe.
As a result, 7€'0"€ looks a far better evaluation of André€'s height, though it€'s difficult to ascertain his peak stature. Far be it from me to bash André though; of all the big men on this list he may not have been the largest, but he was very likely the best.