10 Terrible Wrestling Debuts (That Led To Awesome Careers)
Ashes of Creation.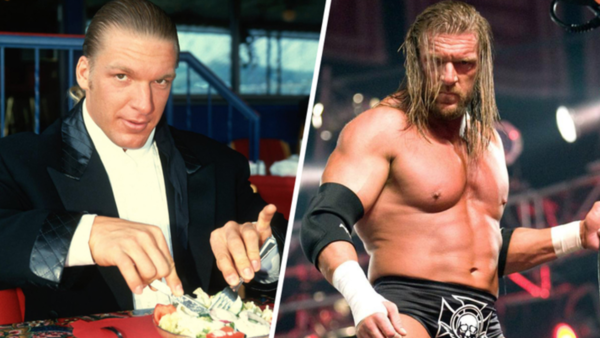 The opposite is true, generally, since the debut is framed with excitement; the performer has something to prove, the promoter has money in their eyes, and the fandom is rapt with anticipation at the prospect of a new game-changer.
Tazz debuted at Royal Rumble 2000 by murdering Kurt Angle with a spree of deadly-looking suplexes, but he was soon adjudged to be too short for the ride (and stocky, hence the awful boiler suit that undermined his shooter aura). Sami Zayn arrived on the main roster as a vengeful force with a rich interior life, and is now presented as a man so annoying that the commentary team groan at his very existence. Finn Bálor arrived on WWE's main roster, depleted with stars, as an instant main event threat. It was audacious, and thrilling, but it did not last: Bálor suffered an injury at the worst possible time, and whether his run faded because of it or because of general erratic booking, it did fade, like his paint in the Saudi Arabian sun. Goldberg instantly targeted the Rock in his WWE bow, in a great bit of business, but it didn't matter: Triple H had targeted him.
Here, the phenomenon is examined in reverse...
10. Steve Austin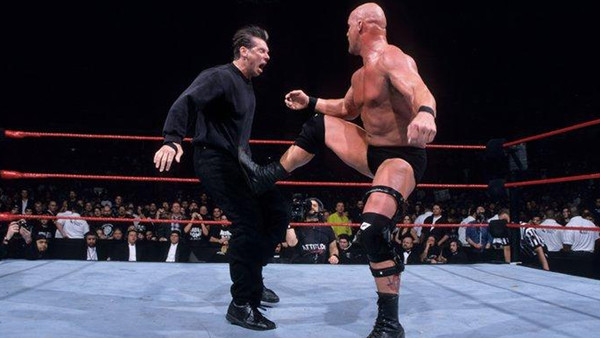 The Debut:
The WWF spent virtually its entire existence promoting its own brand of sports entertainment as superior to and more glamorous than traditional pro wrestling, and then debuted Steve Austin as simply "a drab man who is nonetheless very good at wrestling", expecting the audience to give half a f*ck. The Ringmaster had this weird quirk, man - he'd say "man" after everything he said, man - and that gruff Texas accent felt alien to the act because the act was alien to the performer. An inauspicious start to the best career, perhaps, of all time.
The Career:
That career is considered by many to be the best because Austin was so phenomenally entertaining, all of the time, that when he wasn't, something felt so off that it compelled Vince McMahon to turn him heel. It was a different time; they turned Austin not when he cooled off, but when he stopped shaking buildings. And even then, with business tumbling, Austin was superb in a badly miscast role. That's how good he was.
In the right role - an hilarious, super-working, authentic badass who jaw-jacked the crippling pain of adversity - he was the best.