10 Things We Learned From Big Show On Stone Cold's Broken Skull Sessions Podcast
Weight loss, chewing out Braun Strowman and always letting Hulk Hogan pay...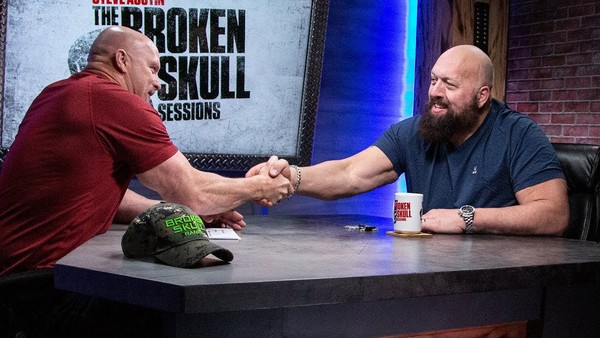 Steve Austin is onto a winner with his 'Broken Skull Sessions' show on the WWE Network.
Interviews with The Undertaker, Goldberg and Kane have been stellar to date, and that's not only because each man was willing to deep dive on their life and careers. Austin commands respect as an interviewer - he's a good listener 90% of the time, but isn't afraid to butt in when he feels like guests are going off track or about to serve up some bullsh*t spin.
The camaraderie he shares with old rival Big Show is clear to see as soon as one sticks on the latest episode of the show. Both guys have travelled thousands of miles up and down the roads, and they've both experienced sticky patches during their WWE runs. It'll always be fascinating to hear men like this discuss things from the heart. That's arguably even more true when they're dissecting negative moments.
Show never palmed off some of the worst times of his career here. He also wasn't exactly gun shy when sharing his thoughts on how the pro wrestling business has changed, why he didn't always see eye-to-eye with some backstage and how different things might've been.
Here's everything gleaned from another top class studio session...