10 Things We Learned From Jon Moxley's WWE Shoot On Talk Is Jericho
9. Moxley Hated The Timing Of The Nia Jax Angle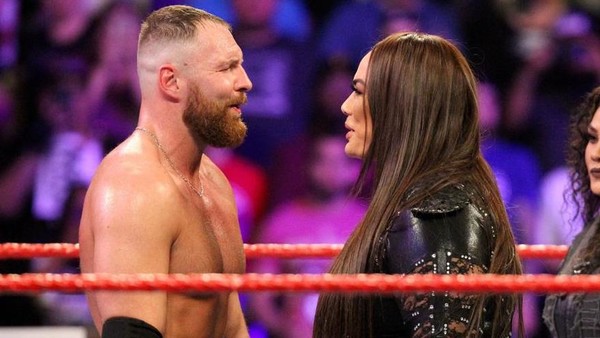 Someday, the 28 January segment on Raw between Dean Ambrose and Nia Jax will be the answer to an obscure trivia question. It's almost like it never happened, and Moxley kinda' wishes it hadn't. On the pod, he refused to run down Nia, instead saying that he knew WWE were playing games with him by booking the intergender confrontation.
The timing was too fishy.
Moxley had been under the impression that WWE would simply take him off television when he informed them of his bid for freedom. Failing that, he thought an on screen burial might be incoming. One thing he didn't expect was to bump around for Nia; Jon told Jericho that he didn't have a problem with Jax, but he could sense some mind games.
Behind the curtain, Vince McMahon claimed he was oblivious to Moxley's unhappiness. That infuriated Jon, because he'd made no secret over how much he wanted change. To him, there's no doubt McMahon was playing around.