10 Things We Learned From Something Else To Wrestle With: CM Punk
9. "Colt Cabana Doesn't Get His Due"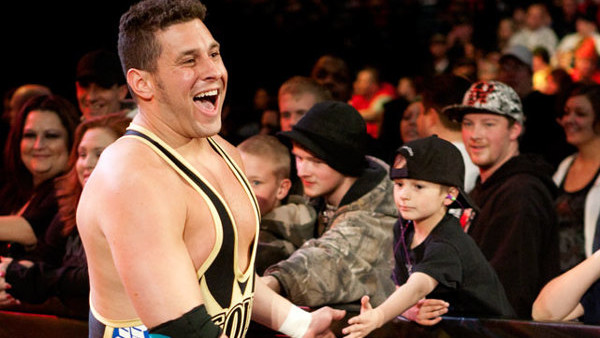 Praise was rightfully heaped upon Colt Cabana as a wrestling podcast pioneer by Conrad Thompson in a discussion about Punk's bestie, but Prichard too offered somewhat surprising plaudits for Cabana's work as a performer considering the mutually accepted failure of the 'Scotty Goldman' persona during his WWE stint.
Noting his 'Matt Classic' alter-ego as well as Cabana's uniquely deft efforts as a comedy wrestler, Prichard felt Colt could have been a "big star" had things gone differently. Putting on his affected Vince McMahon voice, Prichard posited that the transformation was instantaneous when the Chariman got near it. "You're jewish?! I love it! You're Scotty Goldman" was perhaps an abridged take on McMahon's assessment, but likely didn't stray too far from the painfully simplistic reality.
Reflecting on his own unlikely return to the company's bosom, Prichard said "never say never" in relation to Cabana making a main roster comeback one day. Whilst 2018 has again continued to confound expectations in the industry, this particular shocker must surely be a number of years off if only due to the aforementioned exhausting and financially gruelling legal battle.
Michael Hamflett
We Need To Talk About Kevin (Nash). Michael can be found in articles or on podcasts extolling the virtues of New Generation WWF, New Japan Pro Wrestling or the new WWE angle they definitely definitely won't ruin this time.
See more from Michael