10 Things We Learned From WWE 24: Empowered
9. Absolute Truths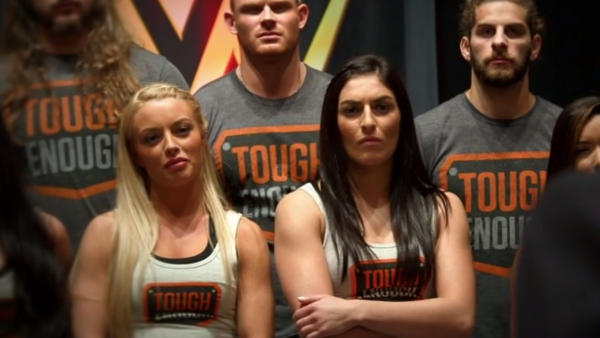 An altogether more gentle glimpse of personal triumphs and setbacks, Absolution's trio of talents were profiled as Paige's potential retirement fed into her aiding of longtime companions Mandy Rose and Sonya Deville on to the main roster just a month before the first ever Women's Royal Rumble (and eventually just two before the inaugural all-female Eliimination Chamber too).
Breaking into WWE via Tough Enough, their journey wasn't the easiest nor was it particularly challenging or relatable to countless fans or weekend warriors assuming only a lifetime of gritty graft will get you that gig.
That was certainly a more accurate reflection of Paige's time in the industry before making it to WWE. Her lifetime of experience was both a blessing and a curse for her as she attempted to navigate the main roster at such a young age, with a recent injury threatening to rule her out of action permanently before her 26th birthday.
She couldn't hold back tears for trying as she finally confronted not being able to enter the historic show-closing clash, but was admirably respectful of her protégés as they prepared to make their own giant leaps forward.