10 Things We Learned From WWE's Mae Young Classic First Round
8. JR And Lita Aren't A Great Team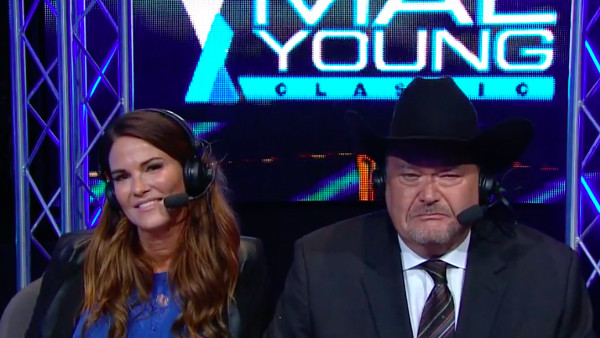 Some of the biggest complaints to emerge from the Mae Young Classic's first round revolve around the commentary, and sadly, they're entirely justified.
Jim Ross is perhaps the greatest wrestling announcer of all time, and a sacred cow to many, but his best days are long behind him. While his voice still brings a sense of importance to everything he commentates, his increasingly robotic delivery means it often feels like he's reading from a script, and he really struggles with conveying emotion these days. A shame, but nobody escapes the passage of time, even WWE's most iconic play-by-play man.
Lita struggled greatly herself. The former WWE Women's Champion was enthusiastic, and sounded more confident than she usually does on pay-per-view Kickoff Shows, but she had little chemistry with JR, and was noticeably slow to react as the action unfolded.
There has been speculation that the duo were made to re-record most of their work as WWE weren't happy with the initial takes. If true, we shouldn't expect to see this combination again. Pairing a universally beloved legend with a genuine women's wrestling pioneer was a nice idea, but it didn't work.