10 Things WWE Fans Need To Know About Rockstar Spud
9. His Email Address Was A Tribute To The Dudley Boyz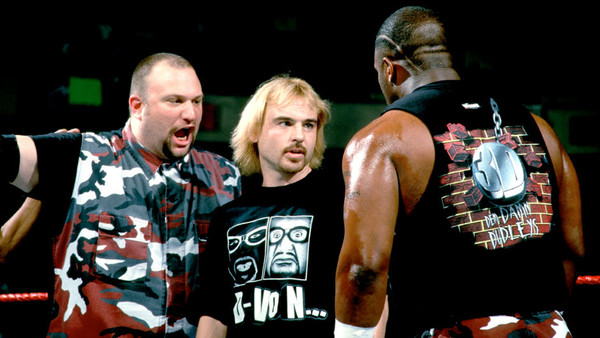 Think back to your very first Hotmail account. It's probably embarrassing, isn't it? When others were content to be hotstud4lyfe@msn.com or chickmagnet5@aol.com, little James Michael Curtin preferred to pay tribute to his favourite wrestling tag-team, those table-breaking Dudley Boyz.
Hilariously, Spud's first email address had 'Spudlyville' in it as an homage to Bubba-Ray and D-Von's fictional Dudleyville hometown. The Englishman always viewed himself as similar to Little Spike Dudley too, and the diminutive bump-machine gave Spud hope that he could someday be a pro wrestler.
That's why The Dudleyz were near and dear to his heart. When Spud started working for TNA, it must have been huge to realise that both Bubba and D-Von were on the same roster as him. He told the Huffington Post that Bubba laughed when finding out he was Spud's childhood hero.