10 Things WWE Wants You To Forget About Booker T
9. He Once Felt WWE Weren't There For Him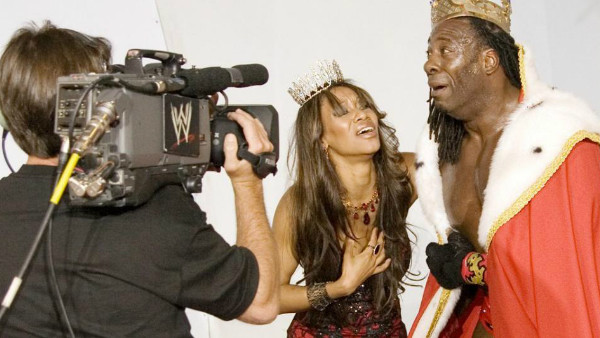 During a Spike TV conference call in 2007, Booker T slammed the fact he was named on the Signature Pharmacy scandal list and refused claims he'd used the service to obtain performance-enhancing drugs. Then, Booker expressed his disappointment that WWE hadn't backed him up and instead released him from contract.
In a later interview with Slam Wrestling, Booker also said the company didn't "step up" when he needed them most, and again reiterated his feelings that WWE had made a mistake by jumping to conclusions. In fairness to WWE, they were under intense scrutiny following the Chris Benoit tragedy, and they were only trying to protect themselves.
That didn't matter to Booker. He believed his service deserved more loyalty.
The Signature Pharmacy saga is not something WWE openly discuss today. Booker is the same. He's rarely (if ever) asked about it in interviews, and his relationship with the promotion is very much positive in 2018. That wasn't always the case.