10 Things WWE Wants You To Forget About Charlotte Flair
9. Flipping Off The First Crowd Back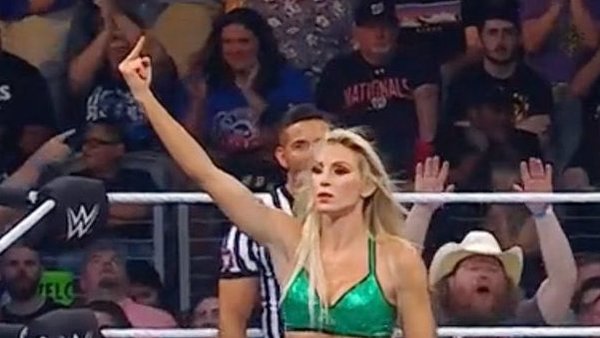 It took less than five minutes back in front of crowds for 'The Queen' to let her subjects know what she thought of them. Or, at very least what she thought of them chanting for Becky Lynch during the opening moments of her Money In The Bank battle with Rhea Ripley.
Giving the crowd a one-finger salute, Flair appeared in zero mood for their sh*t, but the very non-PG retort to their request turned out to be the best possible thing she could have done.
An absolutely atrocious feud and unclear character motivations had rendered the Raw Women's Championship programme with Rhea Ripley freezing cold on the night of WWE's first pay-per-view back in a full building, but Flair's flash of fury had a deranged and transformative effect on the potential hijackers.
The gesture pulled focus back onto the war that was about to follow. By the time she'd secured yet another Raw Women's Championship victory, the audience were too in awe of what they'd just seen to make time for 'The Man'.