10 Things WWE Wants You To Forget About WrestleMania 37
9. Some Of The Match Builds Sucked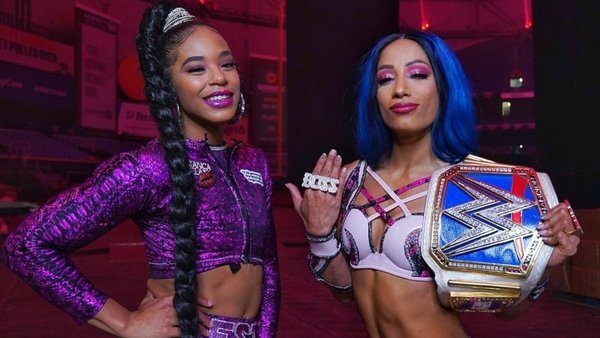 Bianca Belair vs. Sasha Banks was historic. It was the first one-on-one WrestleMania main event between two women, and both delivered when the heat was on. The same thing cannot, however, be said for WWE's booking between January-April.
The build they cooked up for SmackDown's women sucked.
Belair and Banks were briefly united as partners in the Women's Tag-Team Title scene, then finally tore at one another's throats a few weeks ago. That was too little, too late. Regrettably, build for other bouts like Sheamus vs. Riddle, Kevin Owens vs. Sami Zayn and Rhea Ripley vs. Asuka was also rather short.
Braun Strowman's "stupid" crusade against Shane McMahon was rife with creative hiccups on Raw, and much of the build towards Randy Orton vs. The 'Fiend' was produced without any sign of Bray Wyatt. 'Mania 37 was not the carefully-planned out supershow WWE might want to pretend it was.