10 Times Triple H Ripped Off Ideas
It's all about The Game and how Triple H uses other people's ideas to play it...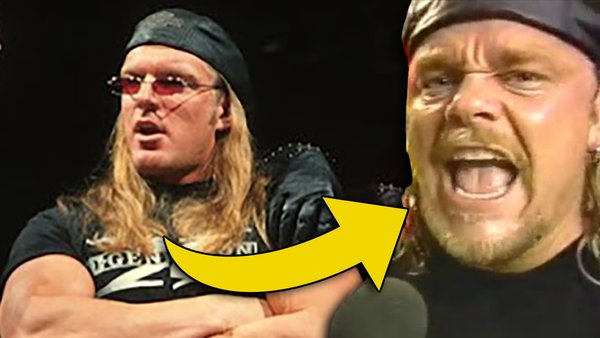 The key to surviving and carving out an illustrious career in the land of professional wrestling is to constantly evolve and bring new ideas to the table as time goes by.
If you want an example of this done right then look no further than current AEW sensation Chris Jericho, with the multiple time World Champion morphing from Y2J, to suited up Best in the World, to list-maker, to Painmaker (and many more I've likely missed) throughout the course of his stellar tenure in the business.
Yet, not every star can be blessed with the distinct creativity of 'Le Champion', and some find themselves having to "take inspiration" from others in order to cement themselves as a key player in the industry, both within the ring and outside of it.
Whether he was taking a tried and tested concept and repackaging it as his own creation, nicking another star's unique gimmick, or simply paying homage to a stable that'd already taken the world by storm, during his near-30 year run in 'The Game', Triple H has proven time and time again that he's not afraid to seize someone else's golden idea and make it his own if it turns out to be "best for business".
10. Ripping Up The Canvas (Jon Moxley)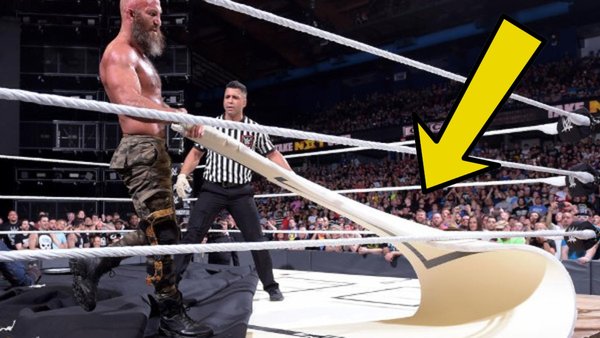 Over the years, many a star has found themselves looking like a fool in the wake of pitching an idea to WWE Chairman Vince McMahon. Yet, while most of the time this is due to the boss' negative response to a bold concept, sometimes this foolish feeling is born out of the fact that Vinnie Mac then uses said idea with a different performer.
Clearly learning a thing or two from his father-in-law, Triple H took a similar approach after the then-Dean Ambrose begged the pair to allow him to take things up a notch during a Hell in a Cell match against Seth Rollins in 2014.
Instead of allowing Ambrose to carve up the apron with a boxcutter, exposing the wooden boards beneath, Jon Moxley revealed to Wrestling Observer Radio, 'The Game' rolled his eyes and both he and McMahon looked at him like he was "f*cking stupid".
Needless to say, the spot was left out. Only to then be used later down the line by Triple H when it came to putting together Tommaso Ciampa and Johnny Gargano's Street Fight at NXT TakeOver: Chicago II as Dave Meltzer noted during said conversation with Mox.