10 Times WWE SummerSlam Main Event Was Better Than WrestleMania Main Event
9. SummerSlam 2020 > WrestleMania 36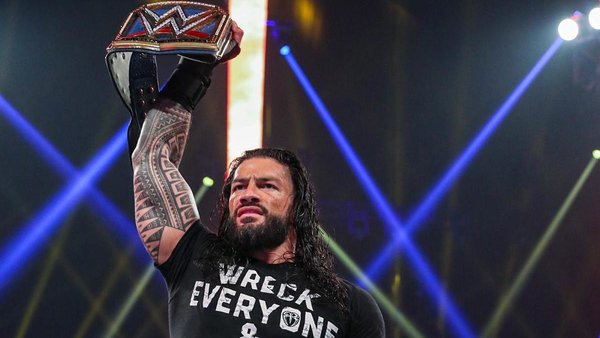 The most recent SummerSlam saw the Pay-Per-View debuts of the Thunderdome, Dominik Mysterio, and heel Roman Reigns.
The Head of the Table made his first appearance in months when he took down newly-crowned Universal Champion The Fiend mere minutes before the show went off the air. Reigns has been on the best run of his career ever since, but let's not forget the match that came before this shocking reveal.
Whilst it won't go down as an all-time great SummerSlam main event, the Falls Count Anywhere match between The Fiend and Braun Strowman was chaotic fun for the most part. As for WrestleMania, neither of the two main events surpass this. Whilst some people love the Boneyard Match, it was goofy in places, and Drew McIntyre beating Brock Lesnar in front of zero fans was not the glorious WrestleMania moment it should have been.
Whilst this might be a slightly contentious entry, the strength of The Fiend vs. Strowman match, combined with the historic Reigns appearance, means that SummerSlam 2020 closed on a much better note than either night of WrestleMania 36.