10 Times WWE Was Legitimately The Best Wrestling On The Planet
8. WrestleMania X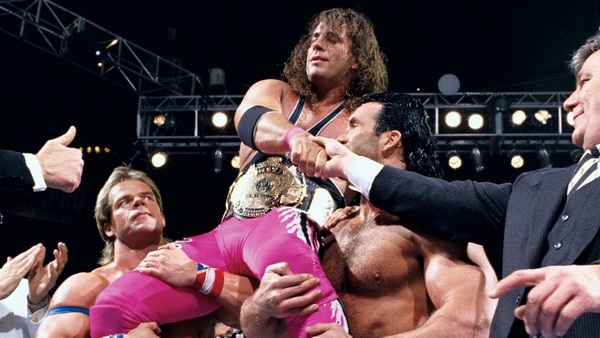 At WrestleMania X in WWE's home turf of Madison Square Garden, fans saw not one, but two five star fights in front of a stunned New York City audience. The first was a sibling rivalry grudge match in which Owen finally claimed a long-awaited victory over his brother. The two Hart brothers had always been renowned for their selling abilities, smoothness in execution, storytelling, and in-ring psychology. All of that was on full display, showing the Garden how good a simple one-on-one encounter could be.

After that came a fundamentally different style match that delivered just as well, an Intercontinental Title bout fueled by two of the most charismatic and energetic wrestlers in the locker room, Razor Ramon and Shawn Michaels, setting the blueprint for everything a ladder match should be. Sure that match ran long, but if Razor and Shawn want to go long, let them.
Everything came to a final feel-good ending with Bret Hart toppling Yokozuna to become the new WWF champion and the leader of the new generation. As the locker room hoisted Bret into the air, fans saw just how good this era could be if it was put in the hands of the right people.