10 Trades WWE & AEW Need To Make
9. Riott Squad To AEW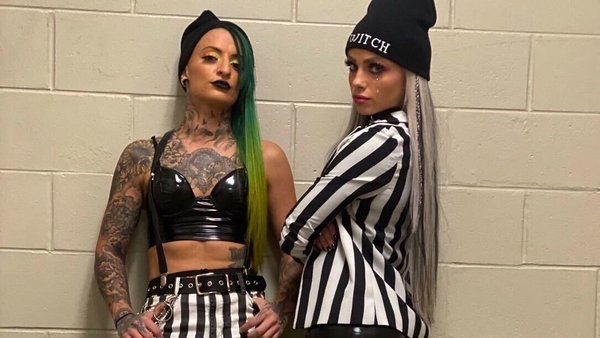 Professional wrestling isn't always a world of clarity but even in this crazy industry, two plus two sometimes equals four. AEW's women's division needs bodies, talented women who can help bulk up a worryingly thing decision. Ruby Riott and Liv Morgan are two talented women who are in WWE purgatory. You can work out the rest for yourself.
The Riott Squad seemed like a curious group when it first came together, but Riott and Morgan (and Sarah Logan in an earlier incarnation) have displayed natural chemistry that can only come from genuine friendship and enjoyment. In many ways, the two are polar opposites - Riott is a 10-year veteran who spent years on the indies before arriving in WWE, while Morgan is a WWE Performance Center product through-and-through - yet somehow, it works.
WWE doesn't seem willing to give either woman the ball, something that becomes even more frustrating when you consider how ideal they are for AEW. Riott and Morgan are exactly the type of talent that the struggling women's division requires, compelling performers who can give credibility and weight to female midcard while retaining the potential to challenge for Shida's title at any time.
Alas, expect more purgatory for Ruby and Liv.