10 Ultra-Rare Unreleased WWE Matches We'd Love To See
4. Owen Hart Vs Chris Benoit (June 7th, 1995)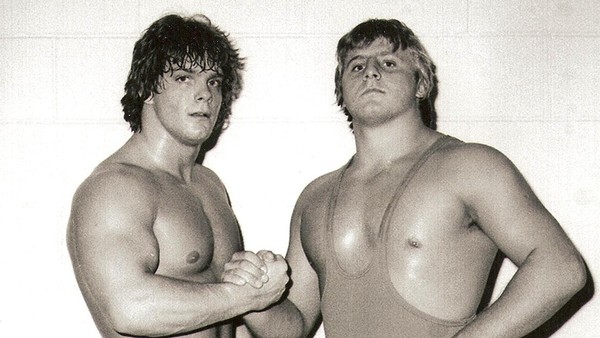 Then a New Japan Pro Wrestling icon, ECW standout Chris Benoit had several tryouts for Vince McMahon just months before signing with Eric Bischoff thanks to the friendly relationship between the Atlanta outfit and his Japanese spiritual home.
Having lost to both Bob Holly and Adam Bomb during the dark portions of June television tapings, 'The Crippler' had what most considered his finest moment of the tenure with fellow Canadian and Stampede Wrestling survivor Owen Hart.
Reviews from the few that saw it in person spoke of a dynamic match filled with the high flying and technical feats both were known proponents of. Having wrestled each other years earlier, the match would most likely have been one of the best the company was capable of producing during a notoriously barren spell.
Benoit ultimately signed for WCW in October 1995, but actually worked against a McMahon talent one more time as part of a December show in Calgary to commemorate the 50th anniversary of Stu Hart's first match. The novel contest saw him defeat Rad Radford in a rare WWE vs WCW contest, but Radford's shoulder going up at 2 was missed by the referee in a finish designed to politically protect both companies.
Both this and the Owen encounter are nary likely to be included in any official company release, and the decision still remains tough to fault.