10 Ultra-Rare Unreleased WWE Matches We'd Love To See
3. Bret Hart Vs Owen Hart (Various, 1994)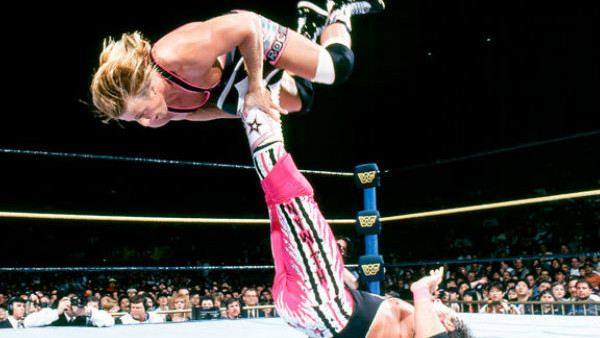 When Bret Hart introduced the idea of a Ladder Match to Vince McMahon in 1992 presumably thinking he'd one day get to be part of its first high profile airing, he hadn't counted on opponent Shawn Michaels poaching the concept for what proved to be an era-defining WrestleMania X clash with Razor Ramon. In 1996, 'HBK' was yet again there to gobble up a gimmick Hart had worked on house shows for several years by that point.
60-minute matches were not uncommon nor owned by 'The Hitman' before his WrestleMania XII snoozer with Shawn, but he'd electrified audiences with his brother Owen in a series of matches that sound tonally at odds with the nip-and-tuck WWE Championship headliner.
Victories over his bratty brother on July 8th, 1994, (3-2), July 9th, 1994 (3-2 in the eighth minute of overtime), July 29th (2-1) and August 6th, 1994 (2-1) were all for the benefit of the local house show audiences only, rather than video/television release. Narrow scores and conclusions in all of them paint a picture far more appealing than the eventual 'Show Of Shows' marathon.