10 Under-Appreciated WWE September PPV Matches
1. Cena Vs. Punk (Night Of Champions 2012)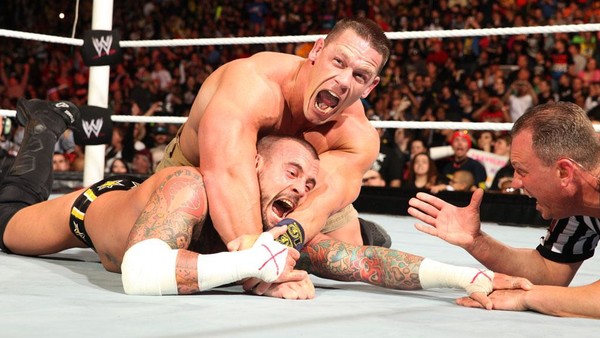 In terms of personality and in-ring quality, few feuds in the 2010s have matched John Cena and CM Punk's on-and-off rivalry from 2011 to 2013. Starting with Punk's infamous pipebomb, the two polar opposites brought out the best of each other in their matches and promos. However, when thinking back on the feud, most people mainly point to the pipebomb and their 5-star encounter at Money in the Bank 2011. It's not hard to see why, as that match was an instant classic, but it would be a shame to not mention the other spectacular encounters. Most notably: the main event of Night of Champions 2012, in which Punk defended his WWE Championship against Cena in a match that, for my money, exceeds MITB 2011's main event in terms of in-ring quality.
Of course, there are some factors that perhaps sour perceptions of this match in comparison to Money in the Bank. For one thing, instead of a nuclear Chicago crowd 100 percent behind CM Punk, NOC had merely a hot Boston crowd who was split between Punk and Cena. In addition, the double pin finish, while creative, ultimately left the show ending on a flatter note than the jubilation that was Money in the Bank.
Still, if you want to see a smoother, more seasoned performance from Cena and Punk, Night of Champions is an absolute must-watch.