10 Under-Appreciated WWE September PPV Matches
4. AJ Styles Vs. Dean Ambrose (Backlash 2016)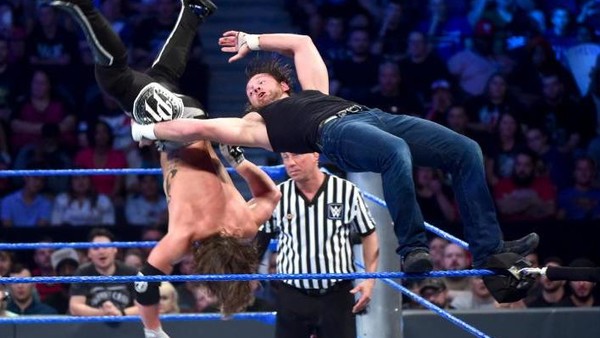 At some point in Dean Ambrose's WWE Championship reign last year, a portion of fans decided they were tired of him and that he was lazy and boring in the ring. Maybe they were correct, or perhaps wrestling fans hate seeing babyfaces be successful long-term and sour on them quickly, but in any case, fans were ready to move on and see the company's new golden boy AJ Styles be coronated. However, for his final hurrah as WWE Champion, Ambrose more than held his own and helped Styles deliver a sleeper match of the year candidate at Backlash 2016.
Despite not living up to the lofty heights of Styles' encounter with John Cena at SummerSlam the month prior, the match was still an exciting and well-wrestled affair that washed away the memories of Dean's lackluster title defense against Dolph Ziggler, and showed that WWE weren't wrong by putting the title on him.
However, as evidenced by the crowd reaction and the ending, this was Styles' night, as the 'Phenomenal One' delivered a low blow to Ambrose and hit the Styles Clash for the victory (which has actually been a rarity in his WWE run). Obviously, everyone remembers the feel-good moment of Styles holding aloft the WWE title for the first time, but let us not forget the great match that preceded it.