10 Underrated WWE Feuds You Forgot Existed
Great WWE feuds that really don't get enough credit.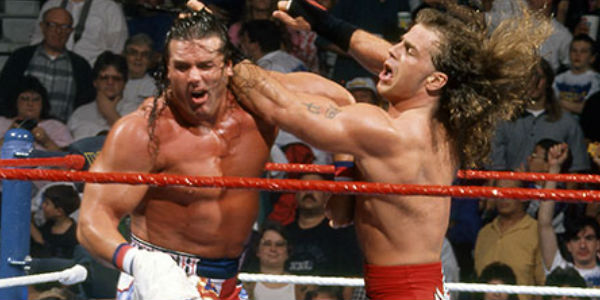 World Wrestling Entertainment history is dotted with some of the most intense and memorable feuds in wrestling history. Those feuds have captivated audiences across the globe and led to some outstanding matches, both on pay-per-view and free television. They are the type of rivalries that fans will one day tell their children about and relive via the revolutionary WWE Network (only $9.99, you know). The Rock, Steve Austin, Hulk Hogan, Andre the Giant and Shawn Michaels are just a few of the industry icons involved in those programs. That they are some of the most beloved performers in wrestling history only enhances those feuds and ensures their immortality. There are other feuds, however, that are not as vivid. They are the feuds that typically unfold on the undercard, providing support for the company's main event attractions. Thus, it is sometimes easy to forget just how entertaining and engaging they actually were. In fact, in hindsight, the quality of those underrated feuds may exceed that of the heavier hyped contests that dominated headlines and pay-per-view marquees. Whether those wars were waged over midcard championships such as the Intercontinental or United States titles or were merely personal feuds, the result of some unforgivable wrong perpetrated by the villain. Whatever the case, WWE has been home to some outstanding feuds that have been lost in the shuffle, much to the benefit of its more highly publicized stories. Programs such as Dolph Ziggler vs. The Miz, AJ Lee vs. Paige and Jack Swagger vs. Rusev, all of which played out on the grand stage that is SummerSlam on August 17, may one day join those you are about to relive. Only time will tell. Until then, these are 10 underrated feuds whose awesomeness you probably forgot about.
Erik Beaston
Erik Beaston is a freelance pro wrestling writer who likes long walks in the park, dandelions and has not quite figured out that this introduction is not for Match.com. He resides in Parts Unknown, where he hosts weekly cookouts with Kane, The Ultimate Warrior, Papa Shango and The Boogeyman. Be jealous.
See more from Erik