10 Unthinkable WrestleMania Records WWE Will Break Soon
For so long these records looked impossible to beat, but they're all up for grabs now.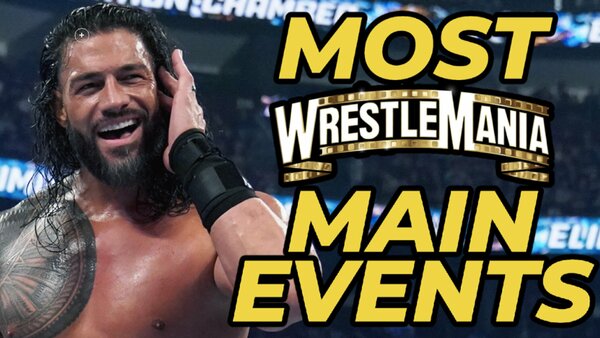 Records were made to be broken, even if they've stood for over 30 years.
WWE loves to let fans know about all the quirky statistics its logged over decades of monthly pay-per-view events; just look at the Royal Rumble promo that we're subjected to every year... "It's all about the numbers!"
WrestleMania is all about moments though, and nothing is bigger than setting a record on the Grandest Stage of Them All. We've seen eras dominated by the likes of Hulk Hogan, The Undertaker, "Stone Cold" Steve Austin, The Rock, and John Cena, but as WWE has moved into the 2020s, a new generation of wrestlers has started to stare down impossible records from the past.
Cena equalled Ric Flair's 16 world titles, Gunther spent longer in the Royal Rumble match than anyone in history, and Goldberg held the top prizes of WWE and WCW in four different decades. WrestleMania is a different beast though; it's where the best get to put on the show of a lifetime.
As soon as 'Taker's streak ended, anything was possible, and these unthinkable WrestleMania records are there for the taking as well. If everything falls into place over the next three years or so, they could all change hands. This generation can make its mark where so many couldn't before them, especially with 'Mania being over two nights.
10. Most Competitors In One Match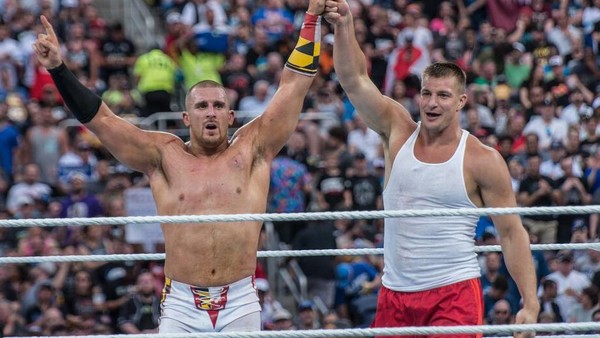 The Andre the Giant Memorial Battle Royal has been relegated to SmackDown since 2021, but with WrestleMania now taking up two nights, it's likely to return to the main card soon. It's an easy way to get as many wrestlers as possible competing at the Granddaddy of Them All, so why not?
Mojo Rawley won the match at WrestleMania 33, with a huge assist from Vince McMahon project Rob Gronkowski, but what makes this match significant is that it was the biggest in 'Mania history. 33 competitors entered the match (that can't be a coincidence), making it the most stacked bout on the card. Sure, there was plenty of cannon fodder that wouldn't be anywhere near a WrestleMania line-up otherwise, but these valiant heroes pad the stats!
With the size of the WWE roster in 2023, there's no reason why the match couldn't be even bigger this year of in future years. Throw in some NXT stars and you've got at least 50 wrestlers eager to grapple on the Showcase of the Immortals. That's assuming the match takes place this year, as there's no sign of it just yet. If we don't get an Andre Battle Royal at 'Mania 39, we'll have to wait until 2024 otherwise.