10 Ways Hulk Hogan Is The Most Ridiculous Human Ever
9. The Undertaker Nearly Broke Hulk's Neck On A Steel Chair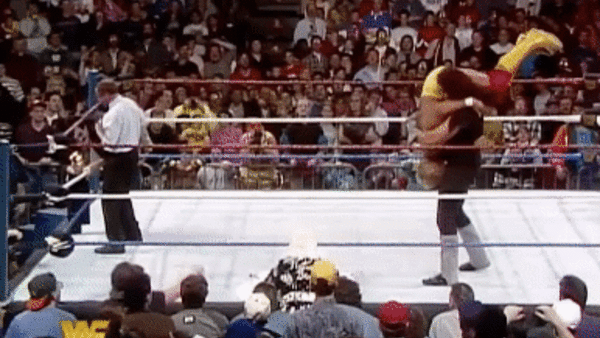 If you've only been with the company for one year, are in your first PPV main event, against the money-drawing biggest star in the industry and for the promotion's World Title, one of the worst things imaginable is you injure your opponent.
For a 26-year-old Undertaker, that was the situation he found himself in at the 1991 Survivor Series. Challenging Hulk Hogan for the WWF Championship, the Phenom managed to score the win and the title after dropping Hogan with a Tombstone onto a Ric Flair-held steel chair. With that, one year after his debut for the WWF, the Undertaker was its World Champion.
As detailed in an ESPN interview Mark Calaway did in 2020, though, Hulk had 'Taker believe he'd hurt the "golden goose" in a major way. Hogan was screaming in pain backstage, rolling around on Vince McMahon's office floor, asking for someone to call his wife and kids, and being treated by paramedics for the severe neck trauma he'd undergone due to the Tombstone.
It was only once the Death Valley native saw the footage back days later, he realised that Hulk Hogan was completely full of sh*t - with the Undertaker delivering an extremely save Tombstone to the Hulkster.