10 Weirdest Moments In The Rock's WWE Career
8. The Wisconsin Wheelbarrow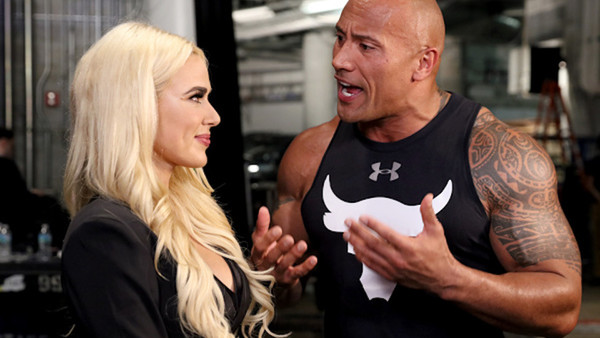 The night after Royal Rumble 2016, The Rock made a welcome, surprise appearance in his hometown of Miami and did exactly what was expected: show up, lay the verbal and physical smackdown on the midcard (on this occasion it was The New Day), and leave.
On his way to ring, he ran into some familiar faces including The Miz and Big Show, but most notably Rusev's bride-to-be, Lana. The Russians squared up to "The People's Champ" on RAW back in October 2014, the day before Vladimir Putin's birthday, with The Rock landing a few shots in on Rusev. However, The Rock and Lana would reminisce more on what took place after the show that night.
The Rock reminded Ru-Ru's manager of how she went to his Brooklyn hotel room (not the SmackDown Hotel), aired her grievances of how she wanted to leave Rusev as he "smelt of rotten testicles", and the pair partook in some wine drinking and some "special exercises'.
(Don't Google "One-Legged Russian Vacuum!")