10 Wild Outside Bets To Win WWE 2019 Men's Royal Rumble
Bros before pros.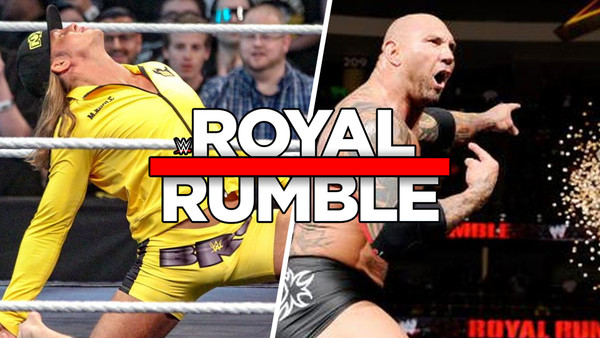 When it comes to picking a Royal Rumble winner, WWE have generally relied on one tried-and-tested rule: plump for the most tedious, most predictable, and most infuriating option.
It's usually Randy Orton. Even when the field was completely wide open two years back, it was still Randy Orton. WWE, um, found a way.
But it's becoming increasingly difficult for the company to depend on their time-honoured first principle. Orton may have been a glitch, a Ruthless Aggression throwback, but in systematically levelling their roster as genuine stars have faded, that field has opened wider than ever.
Last year presented a whole new paradigm: for the first time in forever, there was no obviously tedious, predictable, infuriating option.
Except Randy Orton.
On this occasion, even he couldn't spoil it. The 'same old' names were positioned as bait, before Shinsuke Nakamura thwarted the old guard for the victory. It was the best Royal Rumble in years.
It's doubly the case for 2019's edition, and absolutely anyone could end 27 January pointing to a sign in Phoenix. Even those 'same old names' have been imbued with fresh impetus, be it through external ambition or abject illness. Disappointment isn't on the agenda.
Benjamin Richardson
Benjamin was born in 1987, and is still not dead. He variously enjoys classical music, old-school adventure games (they're not dead), and walks on the beach (albeit short - asthma, you know). He's currently trying to compile a comprehensive history of video game music, yet denies accusations that he purposefully targets niche audiences. He's often wrong about these things.
See more from Benjamin