10 Women Who Need To Be In WWE Hall Of Fame
9. Leilani Kai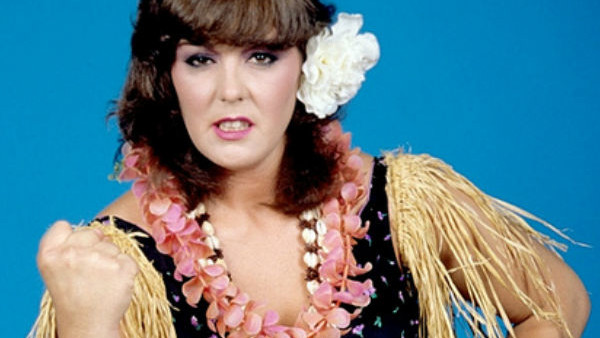 The original WrestleMania was built around one thing and one thing only - celebrities.
Mohammed Ali, Billy Martin, Liberace and The Rockettes - you couldn't move for celebrities at WrestleMania. The most important famous face there, however, was Cyndi Lauper.
Through Lauper's relationship with Captain Lou Albano, the WWF managed to get the mainstream exposure Vince McMahon so desperately desired. To capitalise on this, Cyndi Lauper was placed in the corner of Wendi Richter for her WrestleMania match against WWF Women's Champion, Leilani Kai.
Kai, an accomplished tag wrestler, was paired with The Fabulous Moolah and set up as a foe for Richter and Lauper.
Kai might have lost the title that night, but she was part of one of the marquee matches at the biggest wrestling event of all time. It was Lauper's involvement in this match that helped put millions of eyes on the WWF and kickstart the golden age of professional wrestling.
Sometimes one legendary moment is all you need to leave a legacy. Kai may not be talked about much these days, but she played a pivotal part in one of the biggest wrestling matches ever.
That's more than Koko B. Ware can say.