10 Worst AEW Booking Decisions
9. The Deadly Draw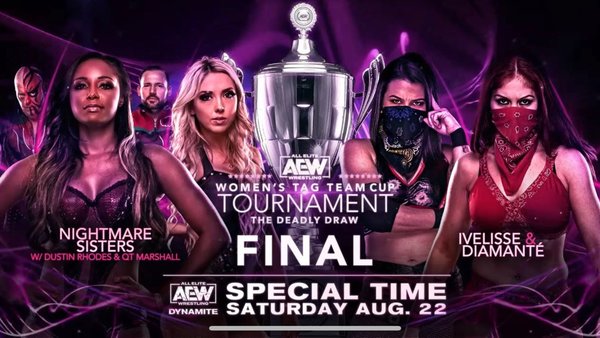 After three years of television, the most obvious criticism of AEW is that they have never done enough to try and elevate their women's division to the same level as the men's. There have been some signs in recent times that the company has started to address this issue, with the arrival of Saraya hopefully being a catalyst for lasting change.
The Deadly Draw tournament seemed like a great way to breathe life into the AEW women's division back in 2020 but it was poorly delivered and not really taken seriously by the company. Most of the tournament was relegated to AEW's YouTube channel and besides a meaningless trophy there was no real prize for the competitors to fight for.
The winners of the tournament Ivelisse and Diamante were not even profiled on television for long after winning the Deadly Draw, which is unsurprising when it was a duos tournament in a promotion that doesn't have a women's tag team championship. Unsurprisingly, the tournament has never returned as an annual event despite the idea being a good one in principle.