10 Worst Decisions Eric Bischoff Ever Made
"Butts in seats", heel turns, unmaskings, Ultimate Warrior and those other WCW head-scratchers!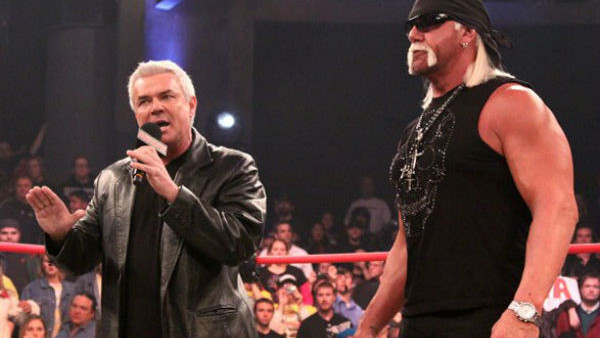 Recently inducted into the WWE Hall of Fame, Eric Bischoff is undoubtedly one of the most important people in the history of professional wrestling.
Love him or hate him, there is no questioning Bischoff's influence and impact on the wrestling business, and Eazy E was responsible for so much of the must-see content of the hottest time in the history of the industry.
In case you were wondering, this article isn't all about bashing Eric Bischoff. The man was a revolutionary, was a visionary and was the one person with the balls (and chequebook) big enough to stand up and better Vince McMahon and the World Wrestling Federation.
Of course, it wasn't solely unrelenting success for Bischoff during his time in WCW and beyond, and part of the charm of listening to Eric talk these days is that he's refreshingly prepared to own up to his mistakes or poor decisions. And it's with those poor decisions that the spotlight's on here.
Eric Bischoff is clearly a Hall of Famer for so many reasons, but here are ten examples of those times when Bischoff massively made a misstep.
10. Having Curt Hennig Turn On The Horsemen So Quickly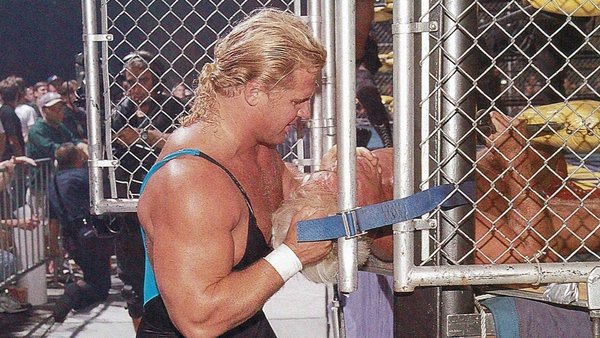 When it came time for Arn Anderson to call time on his wrestling career in 1997, it was a huge moment. Across a 19-year career, Double A had cemented himself as a true legend of the business - often as part of the iconic Four Horsemen.

As Anderson delivered a typically brilliant promo to announce his farewell, he had one last request: that Curt Hennig take his spot in the Horsemen.
It was emotional, it was poignant, and Hennig's "it would be a privilege" line of acceptance felt genuine. Not to mention, Curt Hennig ticked all of the right boxes to be a truly great Horsemen.
The problem is, all of this was quickly sh*t on when Hennig turned on his Four Horsemen brethren barely two weeks later to join the nWo at that year's Fall Brawl PPV. Making this situation even more groan-inducing, the week following Anderson's retirement speech, the nWo did a distasteful parody of Arn's heartfelt farewell.
Was it necessarily an awful idea to have Curt Hennig turn of the Horsemen? Maybe not. The problem here, is that this turn happened way, way too quickly. From the prestige of being handpicked to be the new Enforcer of the Four Horsemen, Eric Bischoff made the call to make Curt just another guy in the ever-increasing ranks of the New World Order.