10 Worst First Days For WWE Champions
To the winner goes the spoils. Or should that be spoiled? WWE's worst firsts, revisited...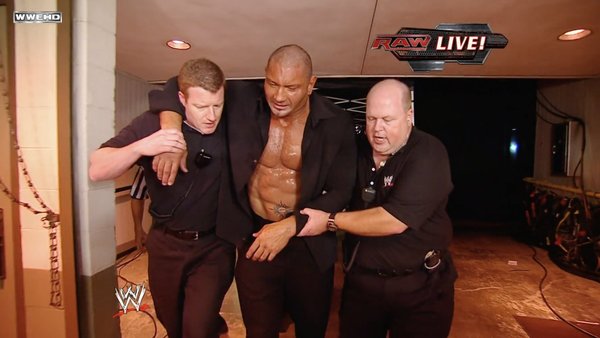 The thing about winning a massive shiny belt in professional wrestling is that - for better and worse - it is the accepted way of showing everybody that you are the best at it.
For those fans that absorb the action as 100% real, it's the symbol of elite-tier excellence for a babyface or being the most effective sh*thouse as a heel. A trophy that goes around your waist so you don't have to lug it everywhere but can still show it off. For those that enjoy the business side of the business, it's the sign to a talent from a booker or promoter that the wrestler can be trusted as the front face of the organisation, no matter what that responsibility entails.
Drawing houses, selling merchandise, managing the interview circuit well or simply getting the best numbers on a tweet. It can all count, and as the standard bearer, it usually all will.
A champion can be expected to carry more than just their belt, basically. If you're not the sort of person that thrives off pressure, this already sounds a little bit nightmarish. But wrestlers are built differently to mere mortals, and the risks they take on a nightly basis must presumably make all of this seem the best dragon to chase.
Imagine then, when living that oddly specific and seemingly unattainable dream becomes a nightmare in less than 24 hours...
10. Chris Jericho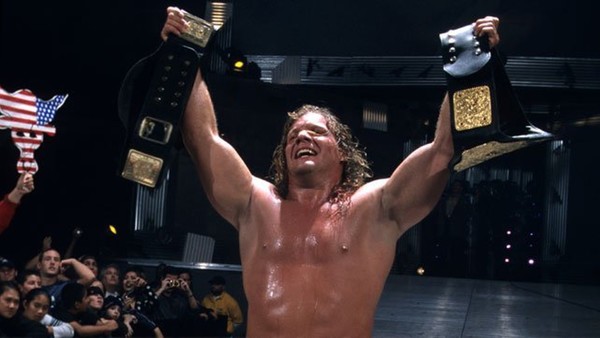 Few first days/first hours/first minutes stories are as bad as the ones told by Chris Jericho about maiden trip to the promised land.
His tale is littered with misery and detritus that it's best left to the man himself to describe, as he did to Viktre.com (and, then later, in several interviews and podcasts) in 2017. From catering jokes at his expense to an empty locker room and a cacophony of hotel catastrophes, it's a real treat, He said;
"I came back through the curtain, everyone was gone because when you're on last everybody leaves to get out of the traffic quicker. Sat there by myself and then drove to a hotel where room service stopped at midnight, it was 11:58. They wouldn't serve it, so I got pizza. They wouldn't bring it to my room, so I had to go down to the lobby to get it. When I went back up, I was locked out. Went back down to the lobby, the guy wouldn't let me in even though I just checked in a few minutes earlier. Dropped the pizza on the floor when he finally did let me in. So, I spent the night being the first undisputed champion eating cold, fuzzy pizza in a Ramada Inn somewhere in Anaheim, California."