10 Worst First Days For WWE Champions
9. Seth Rollins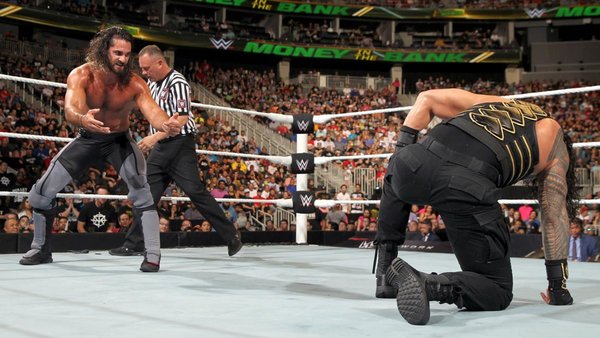 Seth Rollins' 2016 return from a lengthy injury layoff came with the carefully marketed slogan "Redesign. Rebuild. Reclaim".
In a navel-gazing Network piece on his comeback, Rollins explained how connected he felt to the ethos, noting the scale of the surgery and rehabilitation, right the way through to eventually getting back what had been taken away from him along the way in the form of the WWE Championship.
He managed it fairly quickly, too. Though devastated to miss WrestleMania 32 in April, he was able to make it for Extreme Rules in May to set up a blockbuster main event against Roman Reigns at Money In The Bank the following month. On the night, he got the job done against a 'Big Dog' set to serve a suspension, but forgot all about the titular match earlier on the card.
Longstanding rival/former partner Dean Ambrose ambushed him with the Money In The Bank briefcase and cashed in, completing the trifecta of Shield WWE Champions in a matter of seconds. 'The Architect' went nearly three full years without the gold before building himself back up to where he'd been before.